But it began with our friend Josh Dickerson who blazed bright and brilliant through our lives in the spring & summer of 2012 before succumbing to a rare sarcoma at the age of eighteen.
A young person's death stops you in your tracks. It makes you reconsider your own life's priorities. We had always been a close family, but we were scattered here and there and like a lot of people, we were busy. By the end of that bittersweet summer Breezy and I knew one thing for sure: we wanted to spend more time together. So we started a business.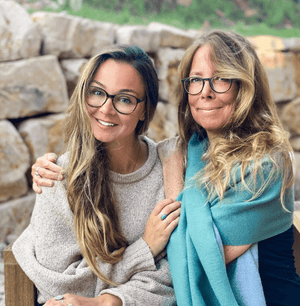 Breezy + Val
SkinnyDipped
Was born on the
kitchen table.
That it would be centered around food was obvious. For us—family, friends, food and love are all tangled up. It gets a little messy sometimes like the way a kitchen is pleasantly chaotic when everyone's whizzing around in the middle of it whipping up something delicious.
Together with Breezy's two best friends, we spent years perfecting our SkinnyDipped almonds, the first in our line of balanced, healthy and insanely delicious snacks. May they give you and the ones you love as much happiness as they give us.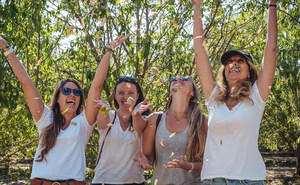 The O.G. Skinny dippers
We craft snacks that nourish your body and your spirit. We believe everyone deserves to eat the kind of delicious, nutritious and clean food we're fortunate enough to share with our own families and friends. As a women-founded company, we are committed to raising up and supporting women and the children they care for in both our local communities and around the globe. Because no one, especially a child, deserves to go without love or food.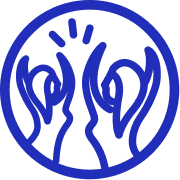 We believe in lifting up mothers and the children they care for
As a mother/daughter founded company we are committed to supporting women and children here and around the globe. Women and children are most impacted by the consequences of poverty and we believe supporting them can be a powerful catalyst for change.
How We Live This:
We've donated 600k+ bags and counting to women's shelters and after school programs around the country.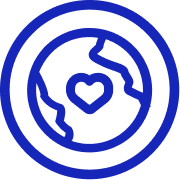 We believe in treating the planet with care
We are committed to working toward a more environmentally sustainable business through the decisions we make both big and small. We keep the planet in mind in as many aspects of SkinnyDipped as possible—from sourcing, to packaging, to sustainable practices in our daily life.
How We Live This:
We source 100% of our almonds from bee-friendly farms and ship most of our products in curbside recyclable boxes and compostable insulation. We also partner with Ridwell, a Seattle recycling company which collects plastic and Styrofoam waste from our office and sustainably disposes of it.
Celebrate something every day
From our origin story we learned that life is indeed short and so we endeavor to make it sweet, too. We keep a spirit of playfulness, celebration, gathering, humor, and lightness as a constant throughout SkinnyDipped.
How We Live This:
We make a point to take time away from work to gather, have fun, and celebrate important events and milestones. This year we gave our team the day off to vote!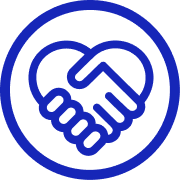 We are better together
We believe we can truly be greater than the sum of our parts and that magic happens when we work together. We are committed to keeping collaboration at the forefront of the way we operate SkinnyDipped and believe deeply in the value of giving back to create a stronger community locally and around the world.
How We Live This:
SkinnyDipped team members receive 2 paid days off each year to volunteer at an organization of their choice.
Embrace all people
We are inclusive of everyone no matter race, religion, or gender. Not only do all people deserve to be treated equally, but we believe we are better when we bring people together with diverse experience and backgrounds.
No nut, seed, or idea is too small. Because one idea can change the world
SkinnyDipped grew out of one small idea. We believe that 'small' things can be powerful and that the choices we make, the ideas we generate, and the ways we give back can have a greater impact than we ever could have imagined.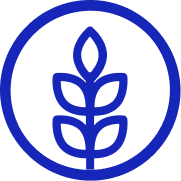 Nutritious, delicious food should be accessible to the many, not the few
We believe everyone deserves to eat the kind of nutritious, clean, delicious food we're fortunate enough to share with our own families. We are committed to accessibility and affordability—toward working to close this gap in our local community and beyond through price point and the stores we work with as well as donations to hospitals, food banks, schools and more.
How We Live This:
We have donated 1.3M+ bags and counting to programs working to solve food insecurity in our local community and beyond.
Kindness is everything
Kindness is at the center of SkinnyDipped and we approach everything we do with that in mind.
How We Live This:
We've donated 100k+ bags of SkinnyDipped to frontline workers over the course of the pandemic.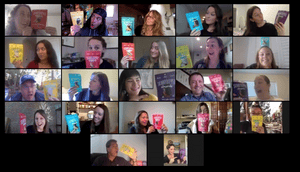 the whole squad!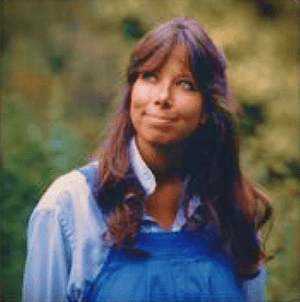 Val Griffith
founder
Me, circa 1987 when I was pregnant with the CEO. My dad is my inspiration. No matter what I whipped up, he enjoyed every bite and so taught me that making and sharing good food is an act of love.
Favorite Flavor
Dark Chocolate Cocoa
5 Pack —

$27.99
Snack Now
Breezy Griffith
founder
Wild Things' CEO, circa 1990. From the earliest days she has had an adventurous spirit and a can-do attitude.
Favorite Flavor
Dark Chocolate Salted Caramel
5 Pack —

$27.99
Snack Now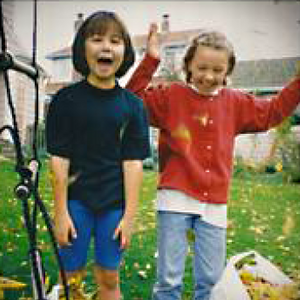 Lizzie resta
co-founder
The original Wild Things. Lizzie has been Breezy's partner in crime ever since the first day of preschool when one found the other hiding in a cupboard. The 2 spent their childhood concocting lots of stuff their parents were required to eat, and running sidewalk stands their parents were required to fund. Lizzie is our secret weapon.
Favorite Flavor
Milk Chocolate Peanut Butter
4 Pack —

$22.99
Snack Now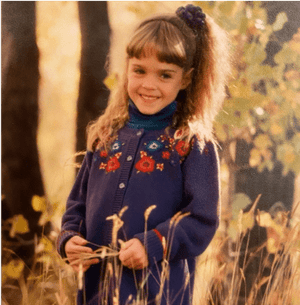 Chrissy haller
co-founder
Colorado girl who brings sunshine with her wherever she goes. And trouble. The good kind. Loves food. She and Breezy found each other in NYC during a wave of kale and quinoa and bonded over burgers. Rebel at heart, she's building one of the fastest growing women-founded businesses in the country. A word of advice: don't try to tell her no and don't mess with her when she's hungry.