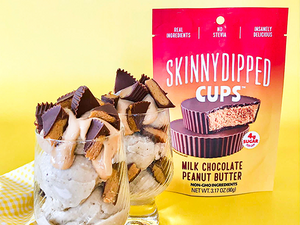 Ingredients for 2 servings:
For the ice cream:
3 very ripe frozen bananas, sliced
1/3 cup Greek yogurt
For the topping:
Method:
Place the frozen bananas and Greek yogurt in a food processor and process until smooth.
Serve and top with peanut butter and Milk Chocolate SkinnyDipped Cups.
Enjoy immediately!